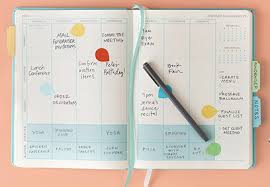 Today's Truth: Many are the plans in a person's heart, but it is the LORD's purpose that prevails. Proverbs 19:21 NIV
My Plans didn't Work Out
I was sure when I graduated from college I'd go on to become an attorney, specifically working in patent law. I'd spent time researching the career path I wanted to pursue and how everything would line up. But one day, I checked my campus mail and there was a letter asking me to meet a recruiter to join an organization that promotes educational equity for children in low income communities.
My first reaction was very dismissive. I put the letter in the trash and didn't think much more about it.
A few months later, I got another letter and phone call from a great friend who shared how impactful the program was, how fulfilled he felt as a teacher and how meaningful the work truly was for students. "You can do it. It's a short commitment."
Thinking of the opportunity, I met with the recruiter and applied for the program on the last day of the deadline. A few weeks later, I was accepted and my journey as an educator began.
There were moments I questioned my choice to choose a different route because it completely went against my plans.
This new plan was less money, more work, and I actually didn't feel prepared because I was not earning a degree in, nor had I taken any education classes.
This plan didn't make much sense at all, yet with all those factors, something about it felt absolutely right.
Today, I look back at the plans I had, and I'm so thankful they didn't work out. Truthfully, I look back at the course the new plan has taken and I'm thankful for every part of the journey.
I've learned to trust God not just when I need or want something to happen, but I've learned to trust His timing, His decisions and His ways.
I've become comfortable with things not always going the way I planned because I know everything is working together for my good—even when it doesn't feel good.
I've learned to be content—no matter the state because it's truly God's strength keeping me no matter where I am.
The new plan has led me to an unexpected end God had for me.
What if I decided not to listen? What if I went again the Holy Spirit telling me to push my fear, my pride and my preconceived opinions to the side and pursue something different?
Trust God's plan for your life. Every day is not easy, all the paths don't seem smooth, but God is working all things together for your good. You are His plan, your life is His business and He is navigating things for your good.
I'm so thankful the plan I had didn't work out. I can't imagine life without teaching, coaching teachers, blogging on Jotting Truth, coaching teenage girls through Jossalyn's Journey or impacting women through Passion and Truth Coaching.
My plans didn't work out, but it's best disappointment yet.
In Application
Trust God's plan, your plans don't even compare.
Prayer
Heavenly Father, thank you for having a plan for me. Forgive me for times I've gotten in the way with my "my way has to be better" attitude. While I didn't see at the time, how you were arranging, readjusting and altering the path for my good, I get it now. I trust what you're doing and how you're doing it. Admittedly, I don't always agree, but I'm so glad you don't give in to my whining and complaining. I trust your work in my life, the journey I'm on with you and the place we will end, in Jesus' name, Amen.
Live Your Truth
Need help getting started? Make the investment and register for Fusion Charlotte with Jossalyn Wilson and Stacey Joseph Harris at www.passionandtruth.com. You are worth the investment!
Order your copy of my new book: Sprout Up: 21 Days of Getting to Your Intended Place