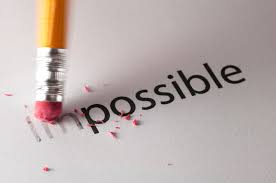 Today's Truth: "For this commandment which I command you this day is not too difficult for you, nor is it far off." ~Deuteronomy 30:11 NIV
Today is Just too Difficult 
Last week, I had a moment. Everything felt like too much. The work seemed too difficult, and I said "Lord, this is just too hard."
"It's too hard doing this exactly how you want, and it's so overwhelming at times…crossing T's and dotting I's. Sometimes, it even feels so extreme and so lonely and all the parts are moving too quickly for me to keep up."
"Why did you ask me to do this?"
"I don't have the strength you have, a drop of the wisdom you have; I don't even see the full plan."
"This is hard, and today it feels too hard."
____________________________________________________________________Later that evening…
"I love you."
"I'm for you, but you belong to me."
"This is not too hard."
"I promised that my grace would be sufficient in times of weakness."
"This is actually what I want you to learn, 'victory is not the absence of problems; victory is the presence of my power.'"
"Didn't I promise I would be with you?"
"Do you believe my grace only has the ability to keep you on days that seem fair?"
"Do you believe my grace is so shallow it can't give you power today when you feel weak?"
"You said you wanted to know the depth and the height of my love."
"It's not too difficult for you, nor is it far off."
God is after you. He wants you. Don't stop running towards Him. Some days do require more work—more leaning against your understanding, more conversations with yourself to remember His promises, but it's "not too difficult for you, nor it is far off." Be determined to keep going and finish the race before you. God is with you. He loves you. He's for you. Trust His pruning. Listen for His direction. Rest in the depth of His grace.
In Application
Remind yourself that He is the potter and you are the clay, and His grace is made perfect in weakness.
Prayer
Father, thank you for loving me and showing me the full power of your grace. I know your commands for my life are not too difficult, and when it does feel too hard, too much, too painful, too intense, too overwhelming, or too uncertain, I know your love is too forceful, too jealous for me to let me fall. I trust your work in my life. I trust your will for my life, and I trust you, in Jesus' name, Amen.