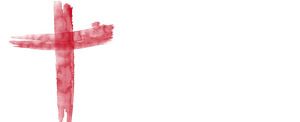 I was betrayed once by someone I truly respected and admired in my profession.
Have you ever been there? Hurt, because someone you looked up to mishandled your feelings and thoughts.  It was likely one of the most aggravating and frustrating things to try to figure out because I truly didn't feel I deserved that type of treatment.
For weeks, I talked about the situation with my family, thought, and thought, and thought about the comments and actions and why God would allow me to experience such disloyalty—especially because I don't ever think I've been disloyal to anyone.
Wallowing, I was reminded,
He had no beauty or majesty to attract us to him,
                Nothing in his appearance that we should desire him.
                He was despised and rejected by men,
                a man of sorrows, and familiar with suffering.                             .
                Like one from whom men hide their faces
                he was despised, and we esteemed him not.
                Surely he took up our infirmities and carried our sorrows,
                Yet we considered him stricken by God,
                smitten by him, and afflicted.
                But he was pierced for our transgressions,
                he was crushed for our iniquities; the punishment that brought us peace was upon him,
and by his stripes we were healed (Isaiah 53:2-5).
Yet, He told the disciples, "I tell you the truth, one of you will betray me" (Matthew 26:21).
I was reminded that Jesus, the perfect Lamb, accepted and accepts our failures, healed and heals our infirmities, carried and carries our sorrows, was and is despised, was and is rejected, and was pierced—truly perfect, He was betrayed. Undeserving!
But His betrayal, often by us and Judas was and is a part of His destiny. And, had he not been betrayed, it likely would have altered our destiny too.
Sometimes, the very thing that doesn't feel good to us is the best thing for us.
The betrayal I experienced hurt, but it had to happen, and has turned my posture towards my destiny—ultimately the best thing for me and exactly where God wants me.
Betrayal changed my life.
Jesus, not dressed in the latest threads, hair likely not groomed, sandals probably a bit worn became everything we need.
Don't see your betrayal as the end, don't look it through shattered lens.
Trust where you are and all the pieces of your life. God, in His infinite wisdom, knows what He's doing concerning you.
After all, think about where your life would be had God not sacrificed His son.
In Application
Share Jesus with someone today.
Prayer
Heavenly Father, I know sending your only son to die on the cross for my sins was likely difficult. Not only did you send Him, but you also allowed Him to experience betrayal and brutal pain just for me. Thank you seems too small for the price you paid. Forgive me for seeing my betrayal as such a big thing, rather than seeing it as a divine factor that shapes me more into your liking and the image of your son. I trust your plan for my life, even when it's tough to understand and see. I love you, in Jesus' name, Amen.